Hello darlins', how are you? So glad you could join me for coffee today. Oh, I see you looking at my flowers. Actually, I saw these pretty peonies and I thought of you. Aren't they gorgeous? A little gift to tell you I have missed talking to you. I hope you like them. It has been a while since we had coffee, hasn't it? Oh, how I wish you were here so we could talk face to face. There is so much to tell you...
If we were having coffee I would tell you that I am so thankful this week for so many things but most importantly because my future father-in-law's surgery went well and now he is recovering. I went to Minnesota the week of the surgery to help a little since it was still planting season, and I was surprised at how well he looks. He looks better than before the surgery. So thank you God for that. You are the ultimate Surgeon!
If we were having coffee I would tell you
that I signed up for the (in)Courage Bloom Book Club for the first time and we are reading
Pursue the Intentional Life by Jean Fleming
. I am really looking forward to this book club because INTENTIONAL is a word that keeps resonating with me, and I find that regardless of how much faith I have, I have not yet discovered my purpose. So definitely looking forward to this. We are in chapter 1 this week and I will probably write a review about it once we are done.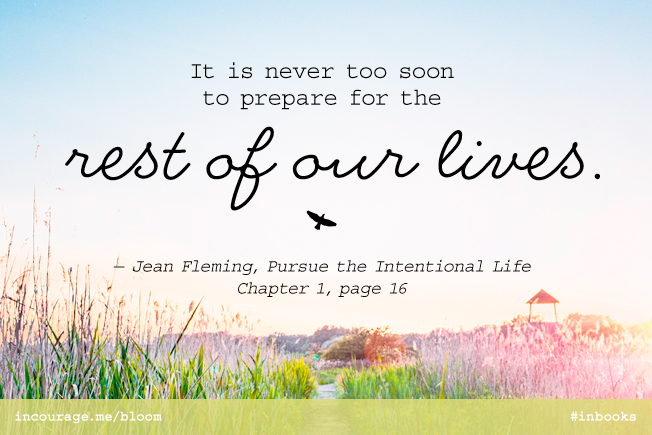 If we were having coffee I would tell you
that I signed up for not one, but two,
(in)courager groups
which opened for registration on Monday. Again, it goes back to being in community with other Christian sisters with common interests or situations. The two groups I signed up for are the
Balancing Body + Soul
which is about finding balance between our spirit and our physical wellness. The other is called
Step Mama's "For Such A Time As This"
, and it is about being a stepmom and how to deal with the issues that can come up with Grace and leaning on God's guidance. This one is the one I think I will learn the most because this is one area, that come next year, I will be definitely involved with. So far all of us have bonded in a way that we feel like we have known each other for a long time!
If we were having coffee I would tell you
that life is pretty good right now. I am not talking material things here either. I find myself in a really good place where I can look at everything that has happened over the past few years and accept that I have grown and learn from them. It is a good place to be and I welcome the peace I feel.
If we were having coffee I would tell you
that I am beyond ecstatic that I signed up for the Army Ten Miler in October. This is a great Army tradition and being the 30th Anniversary it seemed like the perfect time to do it. The fact that I will run this with a few of my closest friends whom I have met in the Army makes it even a memorable experience to experience.
If we were having coffee I would tell you that sometimes the Lord allows me to catch a moment in time that just leaves me breathless. One such happened last as I drove home. The sun was going down and shadows were covering the world. And then suddenly the sun broke through the thick clouds. It was just a quiet moment of light. This photo just does not do it justice.
But the Lord also allows me to catch moments to make me giggle like Jack demonstrating how to properly execute the "I'm melting" position. This is one silly dog...lol. This was taken on different days but always follows the same routine.
If we were having coffee I would tell you
that in the wedding front, planning is coming right along. Over Memorial Day, I got to see the 100 yrs. old church I'll be getting married in as well as doing some initial brainstorming about the reception at the family farm. By the way, I also made my first purchase outside of the save the date cards. How do you like the welcome sign for the entrance on the church? This is just a draft because I am trying to decide whether I like it better blue or pink. This is will be framed with a white sort of shabby chic frame and propped up on an easel. I just had to share with you, friend.

If we were having coffee
I would tell you
that I am still in Cloud 9 about my feature in
Maryjane Farms online magazine
. It is still very surreal to me: the future farmgirl. Here is the funny thing, someone mentioned that this was an awesome addition to my media kit... which I had no idea what it was until I goggled it, and apparently this is the "thing" to do. So we will see. I will probably get to it eventually. For now she recommended I label my features as "press" and so I did. :-)
Well it is almost time to go but how quickly time goes by when you are enjoying a friend's company. But before I go I want to leave you a scripture that it is just speaking to me.

Probably because some many other friends like you have been talking about following dreams and achieving goals. Sometimes that can seem as high as Mount Everest but remember that our Lord has amazing plans for us. It is all in His time and it is His decision. So keep your chin up if you are feeling like things are not happening fast enough for you. Pray on it for clarity and discernment!